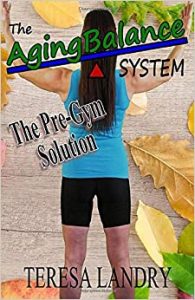 The Aging Balance System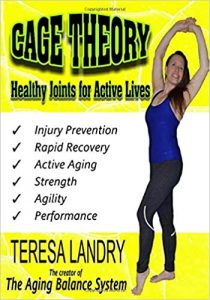 Cage Theory is a new way to look at fitness – concentrating on the joints instead of the muscles. The top layer of muscles hold all the power, but the small attachments on the inside – tendons, ligaments, cartilage, and small muscles – are much more important for injury prevention and pain-free movement. Cage Theory demonstrates how you can strengthen and maximize the power of these small parts one joint cage at a time. Cage Theory: because no-one should live with chronic pain and recurring injuries.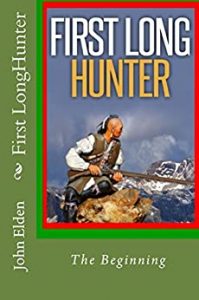 John Elden Gibbons, The grandson of Euell Gibbons brings you the story of 17-Year-Old, Conrad Decker.
Long hunter. This is the story of 1750 and the Adventure Excitement Romance of the new world. John brings you an outdoor adventure in the swashbuckling style of bygone writers.
This is not the last of the Mohican's but a world of adventure.
A Longhunter or long hunter (both are correct) was a 1700s explorer
and hunter who made expeditions
into the American frontier wilderness for as much as
six months at a time.
"The Long Hunter was peculiar to Southwest Virginia.
Most long hunts started in the Holston River Valley near Chilhowie, Virginia.
The hunters came from there and the adjacent valley of the Clinch River,
They were landowners or residents.
The parties of two or three men usually started their hunts in October.
The area they hunted is now Kentucky and later they would move into the Ohio Valley.
They would also venture into the Carolina's.
Anthropological writer. John Elden brings to you
Magnetic Personal Development, John Elden Gibbons – Adventurer, Author, Videographer, and Development. Years of working with youth groups, offenders, and his struggles, training, and education have resulted in this work dedicated to helping others. If you struggle with finding work, need to repair or re-start your life, this book will help you achieve those first steps. The process is complex. John breaks it down into a workshop with exercises and activities to help you every step of the way. He also tells you what you need to know to get moving in the right direction.
This book has tips and trips for the outdoors and camping. This is a great book for camp or home use. It is a "greats" book for large or small groups. Now an Adirondack classic. Lots of great recipes and photos. This is a book about traditional camp cooking with a Stove and Oven. This is not a trail food guidebook. We eat well at camp. The stories alone are worth the price of the book.